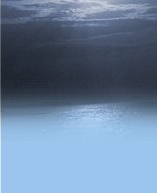 à la carte fine foods
Vegetarians:
Fish: Most vegetarians will eat fish and shellfish so this gives you a huge choice from the
Products Page
so click on the blue writing which is a link back to the products page and start choosing.
Cannelloni Verdi: Delicious tubes of green pasta, as fresh as they come, filled with ricotta cheese and spinach. Possibly best prepared on a bed of tomato sauce and covered with a cheese sauce.
Crispy Coated Camembert: Individual camemberts breaded - ideal to serve as a starter or as a lunchtime snack.
Mango and Brie Parcels: The ideal appetiser in filou pastry.

Restaurant quality food
direct to your door











Copyright © 2006 by
"Phil Chapman"
All Rights reserved
phil@alacartefinefoods.co.uk
Designed by GOEMO.de



Contact Phil
on
01730 260990