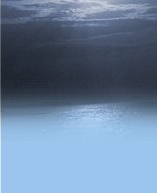 à la carte fine foods

Barbecue food:

Special Barbecue Packs:

Meat Pack: This pack consists of the following:

4 Peppered steaks
4 Chinese style chicken breast fillets
2 Racks of ribs
8 Quarter pounder burgers (95% beef)
1 Pound of Cumberland Saussages
Don't forget to order some extra saussages and some extra racks of ribs.


Portuguese Sardines: Extra large sardines which will take you back to the docks in Portugal where they are grilled out in the open.

Fillet Steaks: Delicious steaks which are nice and thick and won't burn easily.

Swordfish Steaks: Each steak is an 8 - 10 oz steak (200 - 225 g). Ideal barbecued.

Tuna Steaks: Truly delicious on the barbeque. 8 - 10 oz (200 - 225 g) steaks.

Pork Valentine Steaks: Great on the barbecue as an alternative to grilling.

Lobster Tails: Just yummy! What more can I say?

Restaurant quality food
direct to your door










Copyright © 2006 by
"Phil Chapman"
All Rights reserved
phil@alacartefinefoods.co.uk
Designed by GOEMO.de


Contact Phil
on
01730 260990