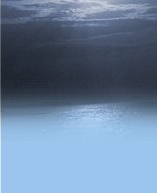 à la carte fine foods

Kids corner:

Chicken Goujons: Have you tried our chicken goujons, breaded or unbreaded? They are so much better for the kids than nuggets which have had bad press recently. This is the inner section of the corn fed, naturally reared chicken breast - the very best bit!

Try making kebabs from the unbreaded goujons or save yourself the trouble with our chicken breast kebabs.

Cod Loins: Treat the kids to a nice bit of fish. There are no bones to worry about and no skin for them to complain about. Recommended by Delia and by the Good Food Programme who said they are the best cod you will ever see or taste. What a recommendation! Try treating them to a lovely fish pie.

Cannelloni: Either a mixture of cannelloni classico (beef and tomato) and cannelloni verdi (ricotta cheese and spinach) or you can have a full box of just one of these. It smells delicious and so fresh!

Louisiana Lemon Haddock: A haddock fillet which has been lightly breaded and in lemon and a tiny bit of cracked pepper. So easy to cook - only 20 minutes in the oven from frozen. Ideal with wedges and a tin of tomatoes with herbs or with ratatouille.

Chicken Breast Kebabs: New Kebabs of pure chicken breast fully cooked to a lovely golden colour which can be oven baked or cooked in the microvave from frozen. High in convenience and flavour.


Restaurant quality food
direct to your door











Copyright © 2006 by
"Phil Chapman"
All Rights reserved
phil@alacartefinefoods.co.uk
Designed by GOEMO.de



Contact Phil
on
01730 260990