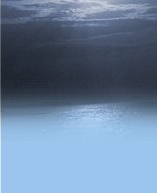 à la carte fine foods

The advantages:

Quality food delivered to your door

Fast and friendly service

Restaurant quality food at a fraction of the price

Eat in the comfort of your own home

Top quality ingredients and prepared foods

Most foods can be cooked from frozen

We provide the whole service: from appetizers,
through starters,
to main courses and then
to a range of mouth watering desserts


When you get home in the evening you open the freezer select what you want to eat and while its cooking (from frozen in most cases) you can get changed, make yourself a drink and relax, only getting up to put on the vegetables.

Life just couldn't be simpler !!

Relax and enjoy.



Restaurant quality food
direct to your door










Copyright © 2006 by
"Phil Chapman"
All Rights reserved
phil@alacartefinefoods.co.uk
Designed by GOEMO.de


Contact Phil
on
01730 260990